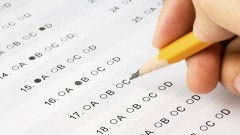 6 Units

18 Chapters

81 Took this course

03:33:06

Has Exam

Gives Certificate of Completion
Financial Advisor Licensure Exam Reviewer - VUL
This eCourse will help the new recruit pass or even excel the VUL Financial Advisor's Exam administered by the Insurance Commission. At the end of this course, the student is expected to learn the basics of investing and insurance.
Login To Take This Course
---
Reviews
Edna Manlapaz
May 3, 2018
Elmer Ducusin
June 28, 2018
Mark Charlton Manabat
July 18, 2018
This is a very informative and effective course that will surely help anyone who took this course.
Denmarc Labongray
June 13, 2019
It is very comprehensive and well-paced. It offers lots of helpful concepts that will prepare me for the licensure exam.
Eleuterio Gaudiel
August 21, 2019
Anonymous
September 21, 2019
Anonymous
September 26, 2019
Jeremy Basilio
October 26, 2019
Very comprehensive and helpful
Anonymous
December 13, 2019
helpful . i wanted to review my answers and cannot access the link
Pauline Berryl Zubiaga
May 30, 2020
Pauline Berryl Zubiaga
May 30, 2020
By signing up on this course, you legally agree to the following terms and conditions:


1. All information you see in this eUniversity are copyrighted and confidential.
2. Only you are allowed to see this system and the information in it.
3. Downloading, sharing and distributing the lectures is a legal violation.
4. No other individual should know that FInancePH has an eUniversity system to avoid being copied by competitors.
5. You legally declare that you have been authorized by FinancePH to use this software and that you are not affiliated as an agent or employee of a competing company of FinancePH and Insular Life.
6. You should report any possible security breaches ASAP.
7. If the USER violates Sections 2, 3, and 5 of the END USER LICENSE AGREEMENT, he shall be liable to FINANCEPH for liquidated damages in the amount of Three Hundred Thousand Pesos (₱300,000.00), without need to prove actual damages. This shall not exclude FINANCEPH's rights to injunctive relief, damages and other remedies in this contract and in law.